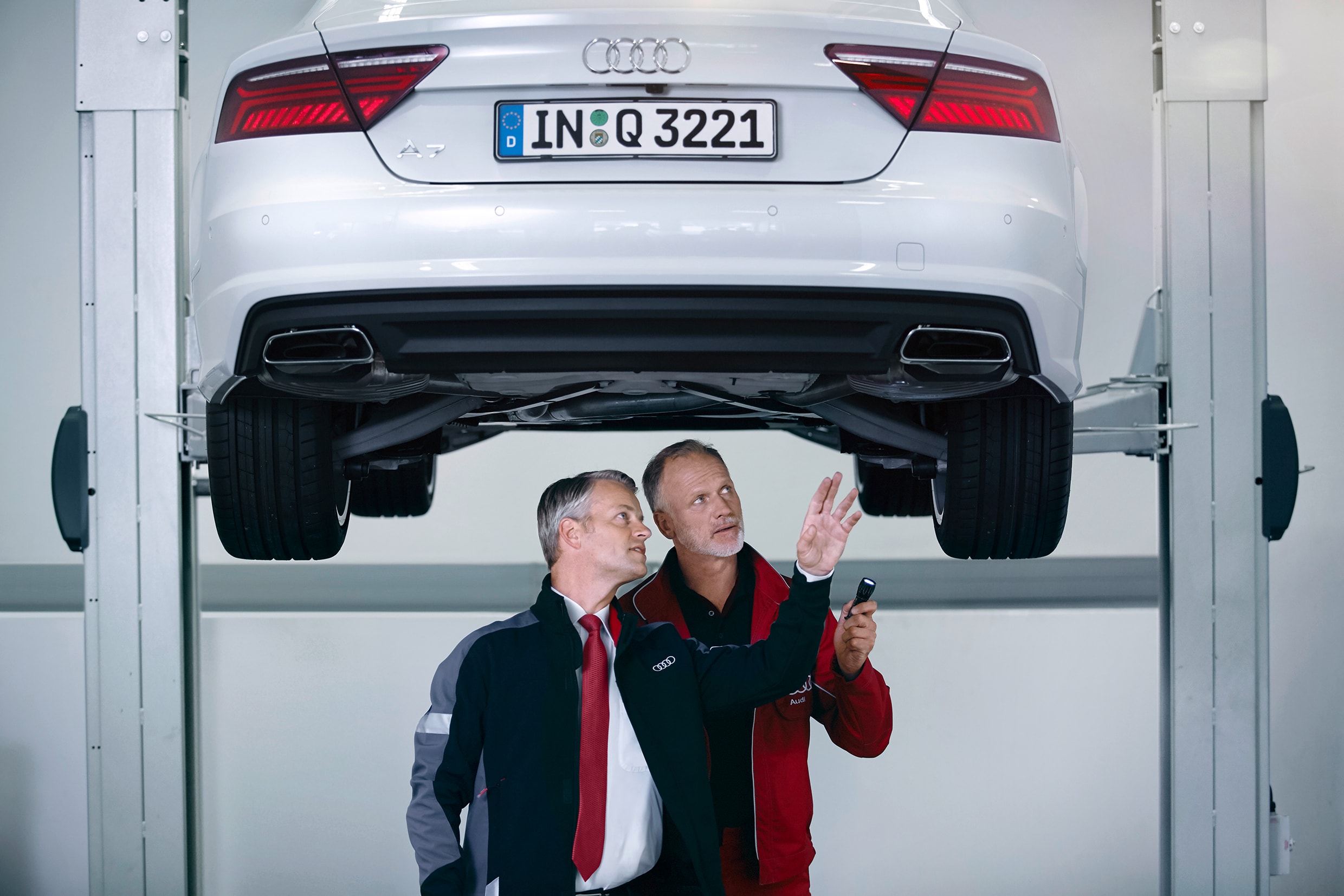 If you're questioning where brake repair services near Canton can get found, schedule your Audi brake repair in Westwood at Audi Westwood. Following through with regular servicing of your car's brakes can keep an eye on how the wear is for parts of the brake system, as well as get a brake problem detected early on before leading into something more major. We have extensive knowledge of Audi models at our Audi dealership, where we can effectively get your Audi brake repairs complete.
Brake service is ideal to get routinely, yes, but how do you know if the brakes in your Audi need to get repaired? From sounds to how the brakes feel when you go to brake, there are ways for you to get an idea of the present condition of your vehicle's brakes. As you go to apply the brakes to stop, do you hear grinding? The brakes can have extensive wear.
You may also feel vibrating when you're putting pressure on the brakes, which could be a brake repair sign as well. Normally the brakes may work quickly, and you don't need to put much pressure to come to a halt. Have you noticed that you need to add more pressure lately or that stopping is becoming more drawn out? Time to get your brake repair scheduled near Needham at Audi Westwood!
Organize Your Brake Repair Appointment by Scheduling Online at Audi Westwood!
Brake repair near me can be one of the many services you search for throughout owning your vehicle, and we're happy to get it taken care of at the Service Center. If you're an Audi driver near Sharon or another close-by neighbor, you can find brake repair service convenient at Audi Westwood, where our location is a quick stop for many in the area.
While you're getting everything arranged and scheduling online, you can also navigate the service offers to see what specials are present now.