When it gets recommended for the battery in your Audi to get replaced, you can make the search to find OEM Audi parts an easy path by visiting us at Audi Westwood. Though we might like it to, a car battery doesn't last forever. It can be startling not hearing your car start, and we don't want that to happen. If you notice any of these car battery replacement signs, get your Audi a new battery near Needham ahead of time at our Audi dealership!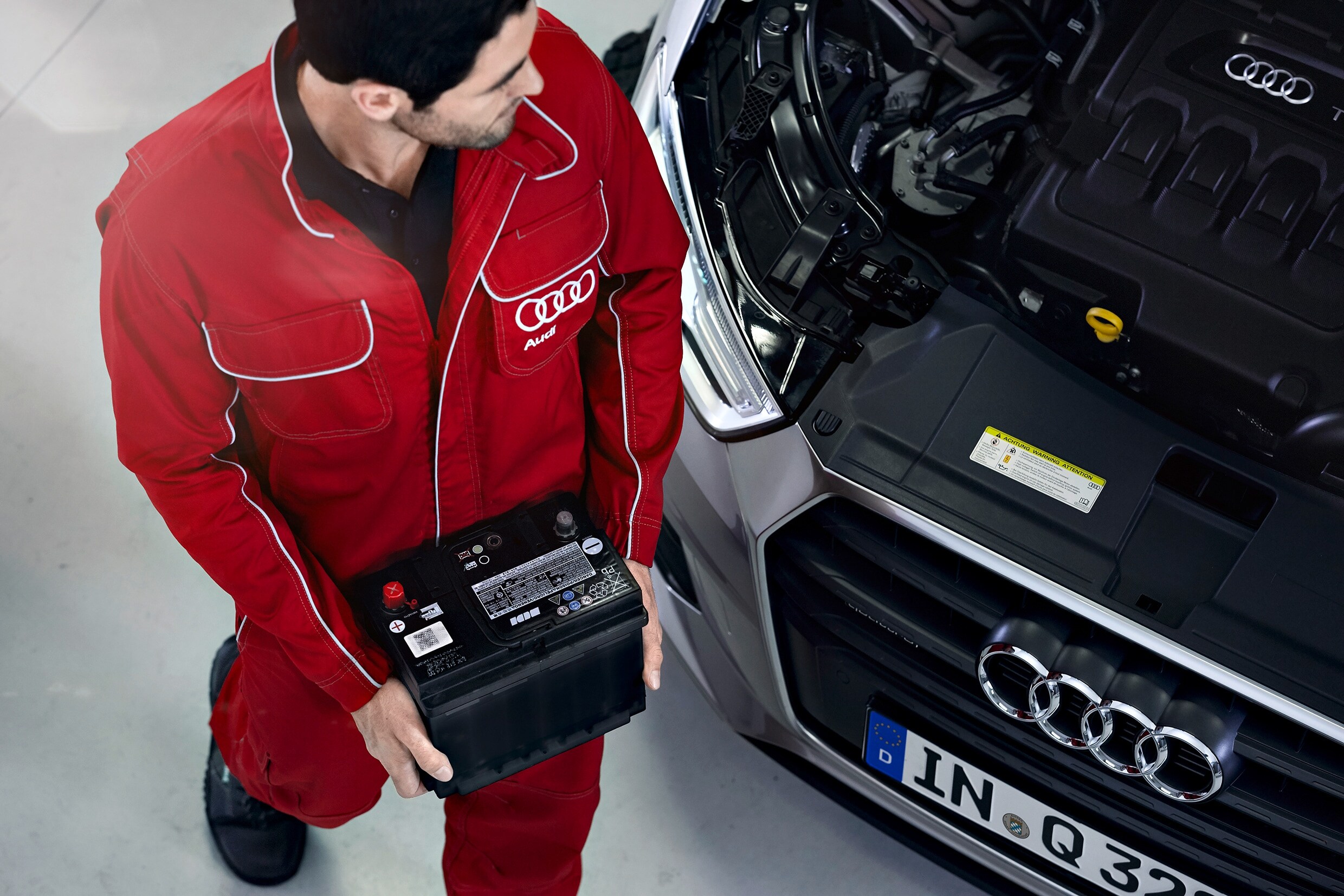 Do I Need a New Battery in My Audi in Westwood?
There are many signs that can arise when the battery in your car has a weak connection or charge. We can provide you with top-quality work at Audi Westwood and be here when you need an Audi battery replacement near Canton. Whether you see the check engine light occur on the dash while driving or you feel like the vehicle is starting more slowly, these can help you pinpoint that the battery in your car might not be working optimally.
Of course, there is also the age of the battery to consider. If it has been over a few years since getting a battery replaced in your vehicle near Sharon, it could be time to look into buying a new one and getting it installed. When coming in for your Audi maintenance, we can test the charge that the battery holds, and look to see if the battery is leaking or has any type of corrosion.
Audi Battery Replacement Near Me is an Easy Find for Westwood Drivers – Schedule at Audi Westwood!
Don't worry about finding a reliable Service Center to schedule Audi service with near you; you've arrived at Audi Westwood! Schedule today so that we can check out if a battery replacement is a necessity for your Audi, and when you're getting your appointment scheduled, we recommend to see what kind of offers for auto service we're offering at the time!