Where can you schedule an Audi wheel alignment service in Westwood? Audi Westwood can be your go-to when you want to come in for wheel alignment service near Canton and leave happy with the service that you got. With how important proper alignment is for your vehicle, you want to make sure that the alignments that you get are routine to help prevent harm to your car. Do you have questions about scheduling your wheel alignment service for your Audi? Ask us at Audi Westwood!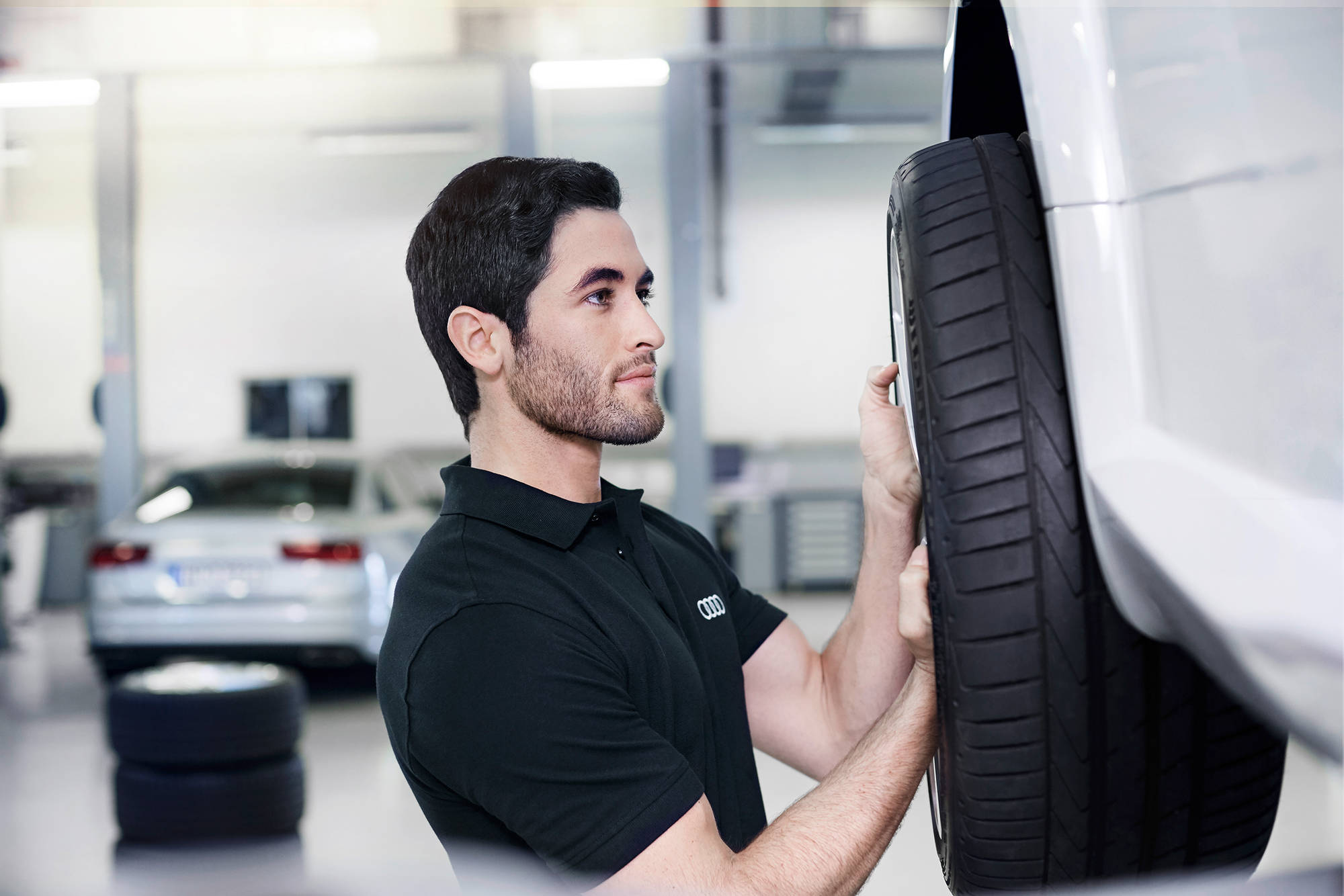 Whether you have driven through inclement weather or tackled some tough roads in the Needham area, it could have a bearing on the alignment for your car. Does the alignment in your vehicle seem off? How can you tell? It might not be something that you notice right away, but there are signs to be aware of to check if you need to get a wheel alignment.
Have you noticed that the wear on the tires of your Audi seems to be uneven? A poor alignment can have this effect on the tires.
Pay attention to how your car is driving. Is there pulling while you have the wheel straight? It might be time to get a wheel alignment!
Take a look at the steering wheel in your vehicle while you're traveling straight. Though you might be going straight, is the steering wheel not straight? This could be a tell-tale sign of needing an alignment.
Notice These Symptoms? Follow Up with Looking for an Audi Wheel Alignment Near Me!
If you want to keep enjoying that smooth drive in your Audi near Sharon, regular wheel alignments can help ensure that. A wheel alignment can also aid in the longevity of the tires for your car. When you go to make an appointment with our Service Center, we would love to provide you with other services, too. We can find your Audi new tires if that off alignment has affected the wear and check out more maintenance items as well. Before your alignment, you may find an offer when looking at the service coupons at Audi Westwood.